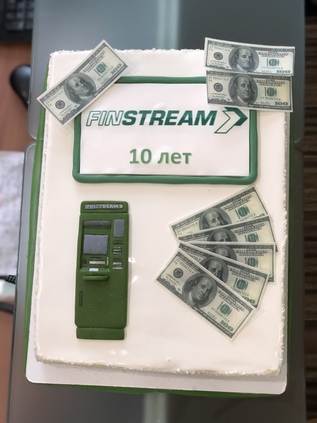 A decade of doing business on the market of payment solutions: FinStream has celebrated its 10th anniversary.
We have reached this milestone, and we have a lot to be proud of.
Our most important achievement is our tight-knit team which is capable of implementing projects of any degree of complexity.
We developed AnyWay, an information system helping our customers to increase their profitability by accelerating the time-to-market for their new business solutions.

We gained a unique experience of implementing systems that meet our customers' individual needs and within a very short timeframe.
We put in place a customer support service that ensures smooth and reliable operation of our system.

We say thank you to all those who have been with us throughout this decade, who helped us to overcome turbulent times and reach new heights. We are honored and proud of having you as our partners and our customers.